As I'm ripping out the Pioneer head unit and installing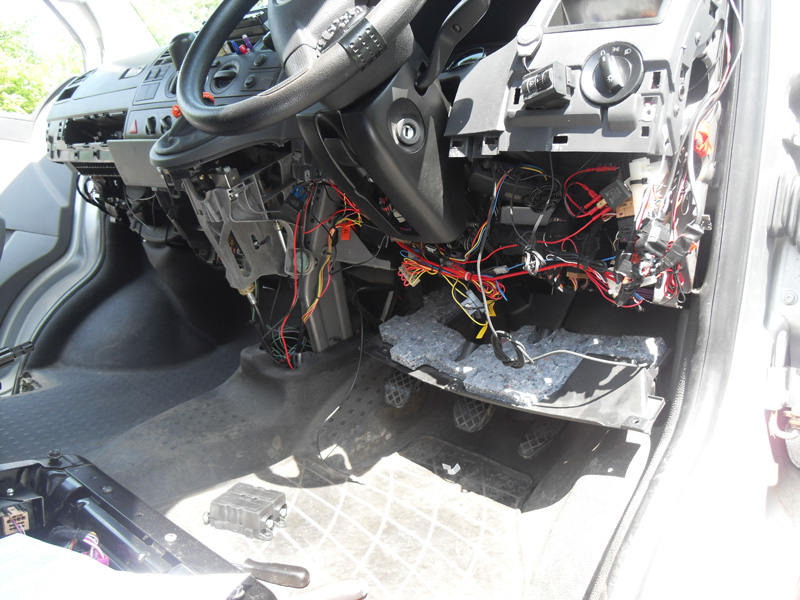 a new Zenec unit, I thought it a good opportunity to redo all the wiring to the auxillaries that I have installed over the past 5 years. Just looking at this photo gives me a headache!
The bits that have been attached over the years include:
Nokia cradle
Reversing Camera
Reversing Camera Manual Activation Circuit
Snooper Speed Camera Sensor
Reversing Sensor Mute Circuit
All 0f the above tap off of the same ACC wire so increasing the load.
Here is the new circuit diagram to help clean up the wiring.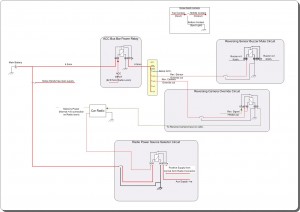 There is a new separate ACC fuse box specifically for all my auxillaries. This acc fuse box is powered from the main van battery, through a relay and to the bus bar of the fuse box. The acc relay is operated from the acc input wire on the radio loom (Brown with Red Trace). This method allows a larger wire to be used to help take a greater load. The operation of the relay only requires a small current and the acc source from the radio is ideal.